Translations
We deliver high-quality Spanish translations in the winery, vineyard and hospitality industry across the globe – a vital component for communication at every level of your business, especially for human resources.
To receive a quote, please email the document (preferable as a Microsoft Word File) to Info@Spanishforwine.com
We have translated hundred of documents such as:
Employee handbooks
Job descriptions
Employee evaluations
Newsletters
Wine descriptions
Employee opinion surveys
Safety manuals
Equipment use procedures
Housekeeping procedures
Memos
Recipes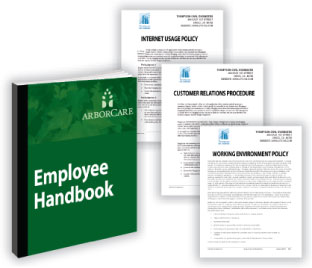 Are automated translations good?
A computer can give you an acceptable translation of a word, maybe a phrase, but it can never give you a good translation of a document. A translation is an intellectual work not a mechanical one. There are a lot of words with the same spelling but with very different meanings and the computer will use the most used meaning even if it doesn't make any sense in the sentence. There are a lot of nuance in a language and metaphors that are hard for the machine to catch.
I have seen computer translations published and it is disrespectful to the people that is directed, because it contains errors sometimes of funny nature, other times you can't figure out what they are saying and even sometimes the translation is the opposite of what do you want to say.
One of my clients gave me to fix a translation of a document done in Google and below are some examples of things I found on it
Employees may request "make up time" for work hours missed. The computer translation into Spanish was : Los empleados pueden solicitar "tiempo de maquillaje" por las horas perdidas de trabajo. Tiempo de maquillaje may be translated as "make up time" if you are going to put on your mascara.
PTO (Paid time off) translated in Spanish as toma de fuerza , that is English means "Power take-off"
Your supervisor/"lead "must approve… Su supervisor/plomo debe aprobar… Plomo in Spanish means lead but the metal not as a leader, also colloquially means somebody that is very annoying.
And sometimes you get a translation that is just the opposite as you want to say such as: Sometimes employees "are unaware" of … Translated into Spanish as A veces los empleados son conscientes … Here the translation son conscientes means that the employees are aware.
If you know Spanish and want to make a translation form English into Spanish, the automated translation maybe help you as a quick electronic dictionary for some words that you don't know, but also you should check in a Spanish dictionary that the word is the right word with the meaning you need (as we saw above with the word lead).
If you don't know the language that you try to translate is better don't to use electronic translations because you don't know what you are going to get. You may get the opposite of what you want to say, or even insult the person or group that the translation is intended for.