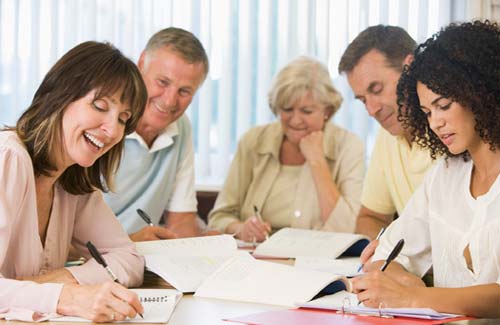 Spanish for the Wine Industry 2
Next class: January 29 – April 2, 2018.  Mondays 5:00 – 6:15 PM
This Spanish class is intermediate level. It is for people who have previously taken Spanish for the Wine Industry 1 or have a basic level of Spanish.
In this Spanish class, we will continue learning the Spanish vocabulary and grammar in order to increase our Spanish proficiency and create more complex sentences. We will cover lessons 9 to 13 and a section to choose from: Working in the Vineyard, (Soil Preparation, Irrigation, Planting and Grafting, Chemical Spraying, Pruning and Harvesting) Working in a Winery (The Crush, Making Wine, Bottling, Tasting Wine) or Spanish for Human Resources (Filling out an Application, A Job Interview, Talking About the Job, The Benefits, Safety). We will practice our pronunciation and comprehension with readings regarding winery and vineyard operations and we will practicing our writing.
All our Spanish for the Wine Industry classes include free access to the Spanish for the Wine Industry electronic flashcards, as well as, many fun learning activities through Quizlet. – Lesson sample
After completing these classes, try our Conversations in Spanish class !
Required materials: Spanish for the Wine Industry manual and English-Spanish Dictionary for the Wine Industry
Ten 75 minutes classes
THIS CLASS IS FULL.  Please  Contact Us to be included in the waiting list